Pet Rescue Alliance Inc in Alexandria, Virginia (VA)
Non-representatives - add comments:
Amount of income in 2014:
$0 (it was $0 in 2012)
| | |
| --- | --- |
| This organization: | $0 |
| Other organizations performing similar types of work: | $62,786 |
Assets in 2014:
$0 (it was $0 in 2012)
| | |
| --- | --- |
| Pet Rescue Alliance Inc: | $0 |
| Other organizations performing similar types of work: | $18,917 |
Overall Rating:

3.1
Ratings in categories:
Program:

1.3
Fundraising:

5.0
Expenses:

5.0
Transparency:

1.2
10 User Reviews:
GR
Added on
May 23, 2017 12:44 PM
Do not attempt to adopt from this organization. Our family also had negative experience with it. In reading the stories it sounds like we have already told our story.
Would you recommend Pet Rescue Alliance Inc to others? No
Amy OD
Added on
May 21, 2017 6:01 PM
Filled out an incredibly personal questionnaire. We were told that we could not adopt any dog, as we had a nine year-old boy.
Uma avoided answering the phone. Incredibly unprofessional. This rescue is run by one woman, Uma.
If you want to adopt, I strongly recommend Prince William Animal Shelter. We got a lovely lab in one day.
Would you recommend Pet Rescue Alliance Inc to others? No
Melissa
Added on
May 9, 2017 1:29 PM
Just a heads up for anyone wishing to adopt from PRA - they will not adopt to you if you have an invisible fence. We were rejected because of this. The adoption coordinator said it is listed in their adoption agreement; however, that agreement is not on their website for potential adopters to view prior to filling out an application. We are already dog owners, hence having an invisible fence, and are very sad we were eliminated because of that.
Would you recommend Pet Rescue Alliance Inc to others? No
AH
Added on
May 9, 2016 12:45 PM
I'm not normally one to engage in internet bickering, but alas, here I am.
My fiance, CW, mentioned to me this morning the response to her review for Pet Rescue Alliance. While I understand why many people will be upset with this adoption agency for not being able to secure a pet (I'm sure we would've been very upset as well if we were anxiously awaiting a new family member only to be declined), our experience has been nothing short of amazing. Like many others, we found Pet Rescue Alliance via petfinder and were strongly interested in a young male pup. As my fiance noted, after filling out the application we were contacted the same day and invited to see him later that afternoon. Uma, the director, mentioned her reservations of splitting this particular pup from his brother and we picked up on her hesitation. After discussing it, my fiance and I decided that we will take both. Uma seemed excited by this and, well, the rest is history. As stated by CW, our process was very smooth and Uma was very accommodating. Maybe it's because we offered to take both, maybe it's because she liked us, I don't know, but either way, we have no complaints with how things went. And yes, she did throw in two crates (not brand new of course), two leashes and food. Our assumption is she did this because we were taking on the added challenge of an additional dog.
Long story short, I can't fault Uma for being selective. Every agency we've spoken to have had a vast array of questions making sure that we were the right fit for their dogs, because, let's be honest, these foster families/agency DO spend a lot of money on them. Nursing them back to health for those who were malnourished, feeding them, transporting them (in Uma's case I believe our new dogs originally came from Texas), vaccinations and neutering. Getting 2 10 month old pups who are up to date on all their shots and healthy, is huge save on a lot of expenses, and for the price Uma requested, we really can't fault her.
All in all, I can sympathise with those who were turned down. Again, I would probably feel the same way if our experience didn't go the way it did. But alas, I can't empathise because we had a fantastic experience with Uma.
I would definitely recommend her. I'm in no way guaranteeing you'll get a pup from PRA, but you may just luck out like we did and get the dog (or dogs) of your dreams.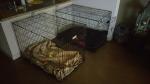 Would you recommend Pet Rescue Alliance Inc to others? Yes
wks
Added on
May 9, 2016 12:11 PM
We were wary after reading the other reviews so we worked with Pet Rescue Alliance guardedly but with an open-mind. Like the numerous other reviews, the initial part of the process went smoothly. Uma received our application and we texted/talked/and emailed about a dog we liked for about a week before meeting her on a Saturday. The dog loved us and we loved the dog. Uma was likable and we all got along well. She told us earlier she liked our application, that she was "very picky", and during our visit, we had a nice 20-30 minute chat about the dog and other things dog-related. She originally told us earlier she had another family meeting the dog as well, but at the end of our visit, she told us she had just learned the other family was renting and didn't know how that would go, so she cancelled the meeting with them. We suspected this was a story fabricated as insurance in case she did or did not like us. It would be a good way to have an out if she didn't like us. Apparently, she liked us. She told us this. We told her that we were ready to adopt whenever she was ready. We said we'd go to lunch (so as to not push her) and she said we should call her and let her know.
After lunch, we texted her and said we would love to adopt her and if possible, we would come back that evening since she said she had a couple errands to run and we also had a couple errands to run. She said that would be great. We made a plan to do the adoption and pick up the dog at 7pm and she said, "Hey…okay please do take good care of her as I have had her for a while and have grown really attached". It was unequivocally agreed that we were meeting that evening to adopt the dog. We went out to buy materials for our new dog, thought up some clever dog names, and returned at 7 incredibly excited. On the road, we'd texted a few times because we were each running late. One time, she called to be sure we had a leash and collar.
When we arrived, she came out without the dog and handed me the dog's rabies tag. Then she started to hesitate and said, "It's all going too fast. I still just have a couple of questions". I asked her what questions. She asked me where I would board the dog. This was actually on the application, but I told her again that we either take our dogs on vacation with us, or board at an expensive boarding facility, or since my other dog is a special needs dog, we board at our vet, who has an award-winning boarding facility in the country. She appeared upset and said that she would prefer that we board the dog with her because she was the one who rescued the dog and knows the dog well. I said, "Ok, sure, that would work", even though I thought it was unusual, since I've never heard of a rescue that asks for dogs to be boarded there after being adopted. She said, "I don't care if your vet is award-winning, that doesn't matter to me. I'm not a typical rescue". She then said she just didn't have a lot of information about us, which was not true since our application was extremely detailed, and on paper, we fit the profile of a pretty perfect adopter. She then said she had questions that I couldn't answer. I asked her what questions do you mean? She said that earlier in the day, when she asked what kind of dog food I feed my dog, I didn't know the name. I explained this is because we use a particular brand (I later confirmed Whole Earth) that we just call "the brown bag". Everyone in my family knows what the bag looks like. We just grab it. It's not a typical big name brand, we just know it as the brown bag. Then she said she was just not comfortable and said the chemistry was not right between us and Uma (not the dog). At that point we realized we were not going home with the dog. We left shaking mad.
There were no doubts about the fact that we arrived the second time (45 minute drive each way) to adopt the dog. There appears to be a pattern with this woman/rescue, and I suggest potential adopters proceed extremely cautiously. I can't even convey how upset my children and whole family was.
Would you recommend Pet Rescue Alliance Inc to others? No
CW
Added on
May 8, 2016 11:34 PM
Today, my fiancé and I adopted two brothers. I see based on the other commenters that things didn't go smoothly for them. But, I have absolutely no complaints about the process. We were contacted the same day we placed in the applications , and we scheduled a visit to see the pups later that day, as well. Uma , the director of the organization, was great with the dogs and she asked the usual questions. Where would they stay if we were out of town, what vet would we take them to? , etc. When we mentioned the veterinarian we had in mind, she voiced her concern and offered an alternative. At no point were we offended by her questions or recommendations. In fact, we welcomed them!
She offered to watch them if we ever went out of town and didn't have any friends, family or boarders in mind to w, and I thought that was great! Why not let your pups stay with someone who has taken care of them and knows their personalities?... I told her we have friends in the area who would take care of the pups for us, I thanked her for offering to watch them though and let her know I would keep that in mind in case I needed to have her do so. She had no issues with my response.
After a "home visit" through Skype (we live in DC about 40 minutes away), Uma agreed that she thought we were a good match and we set up a date to bring them home. When we arrived to get them she had all of the paperwork and vet information ready to go. She even threw in some crates, dog food, collars and leashes!!! Uma was warm with us the entire time and seemed to truly care for the dogs she fosters.
I'm sorry to hear about what happened with the other commenters, but I can only assume she felt they just weren't the right families for the dogs. After all is said and done, I would definitely recommend this non-profit organization to anyone in the DMV area! We're in love with the boys already and we thank Uma for all of help and suggestions!
Would you recommend Pet Rescue Alliance Inc to others? Yes
GCR
Added on
Apr 6, 2016 1:05 PM
Just wanted to say that I wish I had of read these reviews before dealing with PRA as our family seems to have gone though the same exact thing as these poor people in trying to adopt from Pet Rescue Alliance. Our family was absolutely devastated by the way we were treated. So unprofessional and from what we understand, not normal adoption process.
Would you recommend Pet Rescue Alliance Inc to others? No
C.C
Added on
Nov 27, 2015 3:32 PM
Similar to the other stories we met the dog we wished to adopt and fell in love. We thought the dog was a great match for our family. The Director, Uma assured us that we would hear from her in a day or maybe even that night to setup our home interview.
It was odd that when we asked to see the vet records for the dog, Uma got a defensive and said we would have to trust her.
So we took her at her word and left thinking we would hear from her in a day or two. I sent a thank you e-mail and reaffirmed our wanting to adopt the dog, no response. I sent a text message asking if she had time to schedule a "home visit", no response. Then I called from a different phone number which she answered and was surprised it was me, because she thought it was the landscaper....I asked about the status of the home visit to which she responded that she hadn't been able to find someone to complete the visit yet, which is understandable in a week with a holiday. Then she said " I don't think it is a good match". I asked why and she said "oh some things your husband said"....and was really vague, then she said I would have to respect her decision.
Fine, but don't lead a family on who wishes to adopt a dog. And don't just ignore people when you said you would be contacting them about the adoption.
This experience definitely left our family with a very uneasy feeling regarding this rescue.
Would you recommend Pet Rescue Alliance Inc to others? No
Laura H.
Added on
Jan 26, 2015 10:09 AM
Visited on
Sep 13, 2014 1:00 PM
Put simply, working with Pet Rescue Alliance was a major disappointment.
My wife and I were trying to adopt a dog, and my wife had found Pet Rescue Alliance's website through petfinder.com. After some back and forth on the phone and through email, we were encouraged to meet one of the dogs the organization was currently fostering. After meeting the dog, falling in love with her, and passing PRA's home screening, the organization told us to start buying food and toys for the dog, and then set up a time for us to pick her up a few days later. The director of organization (Uma), whom we were working with, postponed the 11 am meeting due to having to take one of her own dogs into the vet unexpectedly. While a little bit inconvenient, it was understandable, and she said she'd be in touch with us shortly to set up a new time. After waiting all day and night for a call, text, or even an email (and trying to call a couple times to no avail) we decided to just swing by the headquarters the next day during another open adoption event they were holding to see if we could schedule a new pick up time.
We showed up the next morning only to be at first obviously ignored, then angrily scolded for not letting them know we were coming (we tried), told that our dog wasn't even there, and that we should wait for them to call us later that day to set up a new time. We were confused and a bit frustrated by the response we received, but we still thought it was worth it to adopt the dog. We waited for their call for a couple more days during which time we tried to get back in touch with them, but at this point it started to seem that they were dodging our calls. When we finally did hear back from the director, she expressed concern that the dog (that she recommended to us and encouraged us to meet in the first place) wasn't a good fit for us, but that she'd let us know her decision later that day. We didn't hear back from her that night or even the next day.
Several days later we called the director again to inquire about the dog, but this time from a different phone line. Her response was "You still want to get her after everything?". Everything being the way she had treated us and ignored us, clearly indicating that she knew how she had treated us. She then said that she would have to think on it, and once again said that she would call us back later that day. We never received a call.
In the end we ended up proceeding with a different agency, since Pet Rescue Alliance clearly had no interest in treating us and our time with any respect. Hopefully they are able to change the way they treat any future adopters so that they don't have to deal with the same hardships and frustrations that we did.
Would you recommend Pet Rescue Alliance Inc to others? No
Caroline S.
Added on
Jan 4, 2015 11:19 PM
Visited on
Jan 5, 2015 12:17 AM
The initial adoption process through PRA went deceptively smoothly. We were contacted promptly after sending in the necessary forms, and the head of the organization seemed warm and welcoming, and told us we would be able to see and, hopefully, adopt the dog we had found at an upcoming adoption event. We went out and bough food, bedding, etc. to prepare our home and set off for the event with high hopes. Things went quickly and smoothly.
The adoption event was set in a parking lot behind a hotel on a highway. Soon a giant transport truck pulled in, and the dogs who emerged were clearly shaken from their journey from Texas -- but still apparently healthy. We absolutely loved the dog we had found, originally named Java who we dubbed 'Hobbes', a beautiful and sweet young chocolate Labrador. We paid the adoption fee but for some reason (as I recall) there was a problem with the paperwork that prevented us from formally adopting our lab. At the time this hiccup seemed inconsequential, and we took him home anyway, for what we assumed was the long haul.
Hobbes came out of his shell (though never made it up the stairs, for reasons we suspected were due to his past) and was obedient and loyal, a model lab in all respects. We loved him. As previous dog-owners, we wanted to take him to the vet and groomer as soon as possible to make sure all was in order and he was clean, especially after such a long transport from TX in close quarters. We called PRA to ask for his vet records, and commented that we were taking him to the groomers. For reasons yet unclear, the tone of our communications with PRA quickly changed for the worse, and all the sudden we were under a barrage of questions and speculation about our treatment of the dog. We were completely taken aback -- how was trying to take care of our rescue dog in anyway questionable? Further, the PRA hadn't even bothered to visit our house beforehand or interview us face-to-face to ensure we'd be a good home (though of course we did our utmost to be). Remembering the shady paperwork, we became worried.
All of a sudden the head of PRA wanted to meet with us at our house because she thought we might not be the best home for Hobbes, giving vague and shaky reasons. She wanted to bring her husband -- which was strange, since he wasn't a part of the PRA. We agreed, thinking that if we couldn't tell her we could show her how happy Hobbes was with us. We asked her to bring the vet paperwork. We set a date.
She showed up to the house, husband waiting in the car, at the scheduled time. As we greeted her and she came through the door, we saw no papers with her. I could feel my heart sinking. Noticing Hobbes was avoiding a set of stairs, she tried to make him go down them -- of course he wouldn't. As we talked with her, Hobbes lay next to us and seemed afraid (of being taken away again, we assumed, after finally settling in). Though it was clear we were providing care and comfort for the lab, the director remained outwardly skeptical. She asked to take him on a walk and we, thinking that might be the thing to finally convince her, agreed.
We waited for her to return. Finally she did. Without Hobbes. Coldly she explained that she did not believe this to be the right home for him. I walked after her, asking to at least say goodbye, then ran, as she began to run back to her car, where Hobbes had been deposited. She jumped in, they locked the doors, and sped away in the dark.
We haven't seen the dog since. We tried contacting the PRA to no avail, and haven't received a word of Hobbes' whereabouts. A couple days later his status was changed from "adopted" to "adoptable," under the previous name of "Java." (If you have heard of/seen him I'd love to hear that he is happy and well.)
Due to our initial naïveté during the paperwork process, we have no legal leg to stand on. All my experience with this organization suggests it is unreliable and at the very least highly questionable.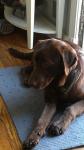 Would you recommend Pet Rescue Alliance Inc to others? No
Pet Rescue Alliance Inc respresentatives - respond and add information
Recently Added Reviews
Church Of God And Saints Of Christ, 16 Tabernacle Alexandria Va in Alexandria, VA
Our Generation Inc in Alexandria, VA
Barack H Obama Foundation in Alexandria, VA
Inspirational Temple Holiness Church Of God in Alexandria, VA
Pet Rescue Alliance Inc in Alexandria, VA
Young Presidents Organization Inc, Ypo Northern Virginia Chapter Inc in Newport News, VA
Mountain Tails Animal Rescue in Dublin, VA
The Mcclinton Foundation in Covington, VA
Cooper Trash Parkout Inc in Mclean, VA
Virginia Beach Policemens Benevolent Association Inc in Virginia Bch, VA
Organizations performing similar types of work
Id
Name
Address
State
Established
Total Income
1
Anicira Veterinary Center
910 N Liberty St, Harrisonburg, VA 22802-4504
VA
2007-11
$1,800,284
2
Peaceable Farm Inc
PO BOX 67, Somerset, VA 22972-0067
VA
2011-06
$1,127,823
3
Mountain View Humane
1340 Baldwin Ave Ne, Roanoke, VA 24012-8203
VA
2009-12
$1,071,883
4
Service Dogs By Warren Retrievers Inc
PO BOX 647, Madison, VA 22727-0647
VA
2011-04
$541,790
5
Society For The Prevention Of Cruelty To Animals Of Northern Va, Spcanv
PO BOX 100220, Arlington, VA 22210-3220
VA
1993-01
$521,806
6
Animal Rescue Corps Inc
121 N Court St, Luray, VA 22835-1107
VA
2011-02
$465,388
7
Roanoke Valley Horse Rescue Inc
1725 Edwardsville Rd, Hardy, VA 24101-4635
VA
2003-02
$445,910
8
Serendipity Sanctuary Inc
PO BOX 101, White Post, VA 22663-0101
VA
2013-03
$419,651
9
South Central Spay And Neuter Clinic Inc
29 Mortimer Dr, Evington, VA 24550-2424
VA
2009-02
$395,271
10
Operation Paws For Homes
4319 Granada Street, Alexandria, VA 22309
VA
2012-02
$317,168
11
Virginia German Shepherd Rescue Inc
PO BOX 126, Sterling, VA 20167-0126
VA
2001-08
$237,646
12
Twin County Humane Society
PO BOX 125, Hillsville, VA 24343-0125
VA
2001-10
$209,994
13
Rhodesian Ridgeback Rescue Inc
PO BOX 4141, Leesburg, VA 20177-8287
VA
2000-07
$160,378
14
Mutt Love Rescue Inc
PO BOX 1005, Fairfax, VA 22038-1005
VA
2010-10
$160,086
15
Poquoson Animal Welfare Sanctuary
PO BOX 2204, Poquoson, VA 23662-0204
VA
2014-05
$160,055
16
Animal Welfare League Of Pittsylvania
P O Box 936, Chatham, VA 24531
VA
2009-03
$157,102
17
Central Virginia Horse Rescue
389 Boydton Plank Rd, Brodnax, VA 23920-2316
VA
2010-11
$156,448
18
Eagle Hill Farm Equine Rescue
31262 Eagle Hill Trl, Fredericksbrg, VA 22407-9715
VA
2007-05
$150,750
19
Webberpack Animal Adoption And Getaway
Po Box 105, Delaplane, VA 20144
VA
2012-12
$138,655
20
Animal Rescue Fund
PO BOX 34, Delaplane, VA 20144-0034
VA
2011-03
$131,994
Number of organizations performing similar types of work

| | |
| --- | --- |
| Alaska | 48 |
| Alabama | 225 |
| Arkansas | 195 |
| Arizona | 486 |
| California | 1,917 |
| Colorado | 393 |
| Connecticut | 200 |
| District of Columbia | 19 |
| Delaware | 69 |
| Florida | 1,212 |
| Georgia | 465 |
| Hawaii | 64 |
| Iowa | 139 |
| Idaho | 84 |
| Illinois | 493 |
| Indiana | 312 |
| Kansas | 135 |
| Kentucky | 269 |
| Louisiana | 177 |
| Massachusetts | 314 |
| Maryland | 281 |
| Maine | 93 |
| Michigan | 455 |
| Minnesota | 205 |
| Missouri | 322 |
| Mississippi | 111 |

| | |
| --- | --- |
| Montana | 98 |
| North Carolina | 564 |
| North Dakota | 21 |
| Nebraska | 97 |
| New Hampshire | 84 |
| New Jersey | 441 |
| New Mexico | 167 |
| Nevada | 184 |
| New York | 856 |
| Ohio | 589 |
| Oklahoma | 218 |
| Oregon | 272 |
| Pennsylvania | 602 |
| Rhode Island | 56 |
| South Carolina | 247 |
| South Dakota | 45 |
| Tennessee | 424 |
| Texas | 1,235 |
| Utah | 98 |
| Virginia | 477 |
| Vermont | 65 |
| Washington | 382 |
| Wisconsin | 309 |
| West Virginia | 118 |
| Wyoming | 57 |
| International | 36 |

Total
16,425