Tried Stone Baptist Church in San Antonio, Texas (TX)
Non-representatives - add comments:
Overall Rating:

5.0
Ratings in categories:
Program:

5.0
Fundraising:
n/a
Expenses:
n/a
Transparency:
n/a
1 User Review:
Dennis Steinmetz
Added on
Jul 19, 2014 9:26 AM
Visited on
Jun 29, 2014 10:00 AM
We visited in June 2014 and were fed a scrumptious breakfast and the movie, "Is Heaven Real?" before the service. The service featured anointed prayer by the congregation and several individuals, as well as great praise music by the choir and soloists. A visiting lady pastor gave a brief, but outstanding message about the need for both the word and the Spirit in order to grow up in faith.
We were especially impressed with the friendliness of the everyone and although we were only in San Antonio for business reasons, we will certainly attend again as the Lord gives the opportunity.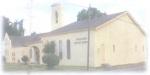 Would you recommend Tried Stone Baptist Church to others? Yes
+ That's helpful!
|
Report review
Tried Stone Baptist Church respresentatives - respond and add information
Recently Added Reviews
Every Person Count Inc in San Antonio, TX
Samuel Otero Evangleistic Association, Ministerio Proclamando Libertad in San Antonio, TX
Bexata Animal Sanctuary Inc in San Antonio, TX
Strong Foundation in San Antonio, TX
Sendas De Amor in San Antonio, TX
San Antonio Aids Foundation in San Antonio, TX
The Prosthetic Foundation in San Antonio, TX
Friendship Force Of San Antonio in San Antonio, TX
Theta Eta Chapter Of Chi Eta Phi Sorority Inc in San Antonio, TX
Escuela Magnetico Espiritual De La Comuna Universal in San Antonio, TX
Other organizations in Texas
Id
Name
Address
State
Established
Total Income
1
Umuoji Improvement Union-North America
1205 Crabtree Street, Garland, TX 75040
TX
2011-03
$0
2
Upper Canyon Coalition
10648 Park View Circle, El Paso, TX 79935
TX
2009-04
$0
3
Veronica Brustman Crut, Karen R Brustman Ttee
522 Scenic Ranch Cir, Fairview, TX 75069-1906
TX
$0
4
Truly Warm
941 Hesters Crossing Rd Unit 3106, Round Rock, TX 78681
TX
2011-02
$0
5
Triad Of Burnet County
Po Box 1249, Burnet, TX 78611
TX
2009-04
$0
6
Triangle Community Outreach Inc, Beam-Up Exie Simon Memorial Soup Kitchen
3505 Procter Street 42, Port Arthur, TX 77642
TX
1983-04
$0
7
Ancient Mystical Order Of Rosae Crucis
4617 Insurance Ln Po Box 600177, Dallas, TX 75360-0177
TX
1964-04
$11,023
8
Triangle Adventist Christian School
PO BOX H, Groves, TX 77619-1256
TX
1947-04
$0
9
Triatx
PO BOX 185, Amarillo, TX 79105-0185
TX
2010-08
$0
10
Tricure Cancer Foundation Inc
Po Box 271734, Flower Mound, TX 75022
TX
2010-12
$0
11
Tried Stone Baptist Church
551 Canton, San Antonio, TX 78202-3104
TX
1967-09
$0
12
Trietsch Memorial United Methodist Church
6101 Morriss Rd, Flower Mound, TX 75028-3712
TX
1974-10
$0
13
Triggers Toys
3937 Clear Creek Ct, Richardson, TX 75082
TX
2010-11
$0
14
Trimble Family Foundation
1202 Perdenalas Trl, Westlake, TX 76262-4819
TX
2011-03
$0
15
Trinidad Church Of Christ
PO BOX 193, Trinidad, TX 75163-0193
TX
1983-06
$0
16
Trinity
1906 8th St, Hempstead, TX 77445-6832
TX
1988-04
$0
17
Trinity
401 W King Ave 3rd And King St, Kingsville, TX 78363
TX
1988-04
$0
18
Trinity
PO BOX 1164, Trinity, TX 75862-1164
TX
1972-10
$0
19
Trinitys 1 Touch Empowerment Cdc
1807 Pinewood Park Dr, Missouri City, TX 77489-3093
TX
2011-07
$0
20
Trinity Assembly
PO BOX 268, Floydada, TX 79235-0268
TX
1964-08
$0