Santas Texas Team in Euless, Texas (TX)
Non-representatives - add comments:
Overall Rating:

5.0
Ratings in categories:
Program:

5.0
Fundraising:

5.0
Expenses:

5.0
Transparency:

5.0
1 User Review:
gprater73
Added on
Nov 22, 2016 10:11 AM
The Harrison at Heritage loves the Santa Texas Team!!!!!!!!!!!!!!!!!!!!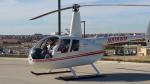 Would you recommend Santas Texas Team to others? Yes
+ That's helpful!
|
Report review
Santas Texas Team respresentatives - respond and add information
Recently Added Reviews
Santas Texas Team in Euless, TX
Abundant Grace Praise & Worship Church in Houston, TX
Aglow International, 2010896 San Angelo Tx Community Lighthouse Aglow Intl San Angelo Tx in San Angelo, TX
Bob And Dani Muckleroy Foundation in Ovilla, TX
New Beginnings House Of Prayer in Galena Park, TX
Labor Of Faith Inc in Pearland, TX
Vandemataram Foundation Usa Inc in Lewisville, TX
Pathways Core Training Inc in Irving, TX
Mount Sinai Grand Lodge Community Foundation in Houston, TX
Pogue Family Missions Society in Mckinney, TX
Other organizations in Texas
Id
Name
Address
State
Established
Total Income
1
San Francisco Nativity Academy
1001 Mckinney St Ste 1600, Houston, TX 77002-6421
TX
2015-02
$0
2
San Marcos High School Swim Boosters Inc, Smhs Swim Boosters
2601 Rattler Rd, San Marcos, TX 78666-6453
TX
2014-07
$0
3
San Marcos Rotary Club Foundation
PO BOX 581, San Marcos, TX 78667-0581
TX
1986-05
$0
4
San Miguel Cemetery Association
16245 S Shi6, Jourdanton, TX 78026
TX
2014-09
$0
5
Sandbaggers Softball
13005 Maida Vale Ln, Haslet, TX 76052-5115
TX
2014-03
$0
6
Sandy Oaks Health & Wellness
22740 Gold Gap St, Elmendorf, TX 78112-6032
TX
2014-10
$0
7
Sanger Basketball Booster Club
PO BOX 55, Sanger, TX 76266-0055
TX
2014-06
$0
8
Sankofa Infrastructural
400 S Zang Blvd, Dallas, TX 75208-6600
TX
2014-10
$0
9
Sanskar Charity Foundation
3017 Holford Rd, Richardson, TX 75082-3738
TX
2014-11
$0
10
Santa Fe Isd Support Groups
PO BOX 370, Santa Fe, TX 77510-0370
TX
2014-07
$0
11
Santas Texas Team
701 S Industrial Blvd Ste 100, Euless, TX 76040-5074
TX
2014-12
$0
12
Santiago Foundation To Benefit St James Church Texarkana
413 Olive St, Texarkana, TX 75501-5510
TX
2013-12
$0
13
Saptami Foundation Inc
2240 New College Ln, Plano, TX 75025-5511
TX
2014-08
$0
14
Satguru Gurudwara Inc
1017 N Mockingbird Ln, Abilene, TX 79603-4701
TX
2014-09
$0
15
Save Old Baldy Foundation
PO BOX 2537, Wimberley, TX 78676-7437
TX
2014-08
$0
16
Save The Students
29 Trophy Rdg, San Antonio, TX 78258-7715
TX
2014-07
$0
17
Saved By Grace Ministries
106 Royal Eagle, Fischer, TX 78623-2510
TX
2014-08
$0
18
Saveindian
6201 Blain Dr, Plano, TX 75024-3096
TX
2014-08
$0
19
Saving Angels Inc
11953 Fm 129, Aubrey, TX 76227
TX
2015-04
$0
20
Saving Arts
18904 Fm 1488 Rd Ste 359, Magnolia, TX 77355-5232
TX
2015-03
$0