Kingdom Alive Word Church in Groveport, Ohio (OH)
Non-representatives - add comments:
Overall Rating:

5.0
Ratings in categories:
Program:

5.0
Fundraising:

5.0
Expenses:

5.0
Transparency:

5.0
1 User Review:
Donna Lee
Added on
Sep 29, 2016 7:40 PM
Visited on
Sep 28, 2016 8:38 PM
I've visited this church three times, and after the third visit, I had to become one of their members. I enjoy messages brought forth by the Pastor of this church, and recommend the church for anyone needing a new church home, or to churches who don't mind fellowship.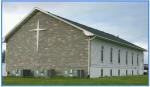 Would you recommend Kingdom Alive Word Church to others? Yes
+ That's helpful!
|
Report review
Kingdom Alive Word Church respresentatives - respond and add information
Recently Added Reviews
Little Angel Church Of Old Regular Baptist The Church Of Jesus Christ in Groveport, OH
Kingdom Alive Word Church in Groveport, OH
Forever Dobes Rescue in Groveport, OH
National Spiritualist Association Of Churches, Ashley Spiritualist Camp in Ashley, OH
Osteopathic Heritage Foundation in Columbus, OH
Razavi Farsi School Inc in Sylvania, OH
Madison Summer Baseball League Inc in Mansfield, OH
Learning Tree Homeschool Group in Pickerington, OH
Keys Of The Kingdom Ministries International Inc in Orange, OH
Faith Of Tomorrow Church in Painesville, OH
Other organizations in Ohio
Id
Name
Address
State
Established
Total Income
1
Kind Hands 4 Paws
Po Box 452, Zanesville, OH 43702
OH
2010-12
$0
2
Kindred Spirits Ministries Inc
205 Southern Ave, Galion, OH 44833
OH
2007-10
$0
3
King Family Charitable Remainder Unitrust 033220632956, Hartman Michael Ttee
1240 Shawnee Trl, Streetsboro, OH 44241-5351
OH
$0
4
King James Baptist Church Inc
23 Fairport Rd, Newton Falls, OH 44444-9502
OH
1984-08
$0
5
King Of Glory Lutheran Church
6517 Brint Rd, Sylvania, OH 43560-3114
OH
1941-07
$0
6
King Of Kings Evangelical Lutheran Church Missouri Synod
5111 S Old 3c Hwy, Westerville, OH 43082-9033
OH
1978-03
$0
7
King Of Kings Lutheran Church, 3485
2815 Lost Nation Rd, Willoughby, OH 44094-7570
OH
1966-01
$0
8
King Of Kings Lutheran Church, King Of Kings School
3621 Socialville Foster Rd, Mason, OH 45040-9335
OH
1941-07
$0
9
King Studios
3800 Victory Parkway, Cincinnati, OH 45207
OH
2010-10
$0
10
Kingdom Advance Ministries Inc
132 Reader Ct, Pataskala, OH 43062
OH
2004-06
$0
11
Kingdom Alive Word Church
7840 Richardson Rd, Groveport, OH 43125-9260
OH
1997-11
$0
12
Kingdom Builders Intl Fellowship Of Churches & Ministries Inc
1643 Aberdeen Ave, Columbus, OH 43211-1533
OH
2009-04
$0
13
Kingdom Business Ministries
318 Mccutcheon Rd, Gahanna, OH 43230-2081
OH
2002-01
$0
14
Kingdom Christian Center
392 Maplewood Ave, Columbus, OH 43213-1731
OH
2001-01
$0
15
Kingdom Come Ministry, Kingdom Come Outreach Ministry
16005 Invermere Ave, Cleveland, OH 44128-1212
OH
2006-08
$0
16
Kingdom Hall Of Jehovahs Witnesses Northridge Congregation
1451 Chesterton Sq S, Columbus, OH 43229-2648
OH
1977-12
$0
17
Kingdom Faith International Christian Center
2703 Northland Plaza Dr, Columbus, OH 43231-4053
OH
2010-08
$0
18
Kingdom Knowledge Foundation
3415 El Paso Dr, Columbus, OH 43204-1448
OH
2010-12
$0
19
Kingdom Life Assembly Cleveland
2570 Woodhill Rd, Cleveland, OH 44104-2404
OH
1964-08
$0
20
Kingdom Life Christian Center
157 Rohr Rd, Lcckbourne, OH 43110
OH
2004-03
$0