Impact Volleyball Academy Inc in Winter Haven, Florida (FL)
Non-representatives - add comments:
Revenue, Expenses, and Changes in Net Assets or Fund Balances (for 2012)
Total revenue
$126,544
Contributions, gifts, grants, and similar amounts received
$4,441
Program service revenue including government fees and contracts
$119,258
Membership dues and assessments
$0
Investment income
$0
Gain from sale of assets other than inventory
$0
Net income from gaming and fundraising events
$2,051
Gross income from gaming
$0
Gross income from fundraising events
$2,604
Less: direct expenses from gaming and fundraising events
$553
Gross profit from sales of inventory
$794
Gross sales of inventory, less returns and allowances
$1,079
Less: cost of goods sold
$285
Other revenue
$0
Total expenses
$99,400
Total net assets
$84,893
Excess for the year
$27,144
Net assets or fund balances at beginning of year
$57,749
Other changes in net assets or fund balances
$0
Balance Sheets (for 2012)
Total assets
$84,893
Total liabilities
$0
Net assets or fund balances
$84,893
Other Information (for 2012)
Did the organization have unrelated business gross income of $1,000 or more during the year from business activities
No
Initiation fees and capital contributions
$0
Gross receipts for public use of club facilities
$0
Reason for Public Charity Status (for 2012)
The organization is not a private foundation because it is:
An organization that normally receives a substantial part of its support from a governmental unit or from the general public described in section 170(b)(1)(A)(vi)
Support Schedule for Organizations Described in Sections 170(b)(1)(A)(iv) and 170(b)(1)(A)(vi) (for 2012)
2008 - 2012 Total
Total Support
$178,870
Gifts, grants, contributions, and membership fees received
$178,870
Tax revenues levied for the organization's benefit and either paid to or expended on its behalf
$0
The value of services or facilities furnished by a governmental unit to the organization without charge
$0
Gross income from interest, dividends, payments received on securities loans, rents, royalties and income from similar sources
$0
Gross receipts from related activities, etc.
$0
1 User Review:
Rocio Pena
Added on
Mar 5, 2015 1:10 PM
Great Academy, my daughter is in U12 and she is with a great coach. My daughter was a soccer player for 5 years. And now this is her first time playing volleyball since January.
We won two tournament and GOLD!!!!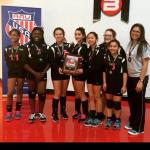 Would you recommend Impact Volleyball Academy Inc to others? Yes
+ That's helpful!
|
Report review
Impact Volleyball Academy Inc respresentatives - respond and add information
Recently Added Reviews
Ward And Coney Community Center Inc in Winter Haven, FL
Impact Volleyball Academy Inc in Winter Haven, FL
Hannahs Homeless Inc in St Petersburg, FL
Hope Chapel Inc in Estero, FL
Veteran Enforcers Motorcycle Association Vema in Jacksonville, FL
Helping Hands Of Christ Ministries Inc in Lake Wales, FL
Knights Of Columbus, Knights Of Columbus 7210 St Anne Council in Ruskin, FL
Child Survivors Hidden Children Of The Holocaust Inc in Boynton Beach, FL
Lehigh Acres Lodge 2009 I O O F in Lehigh Acres, FL
Disabled Veterans Golf Association Inc in Tampa, FL
Other organizations in Florida
Id
Name
Address
State
Established
Total Income
1
Impact Church Of Keystone Inc
PO BOX 698, Odessa, FL 33556-0698
FL
1989-05
$0
2
Impact Community Church Of God 269
209 7th St W, Palmetto, FL 34221-5204
FL
1972-10
$0
3
Impact Covenant Ministries International Inc
2880 W Oakland Park Blvd Ste 203, Ft Laugherdale, FL 33311-1350
FL
1991-12
$0
4
Impact Faith Deliverance Ministries
3820 Nw 7th Ct, Ft Lauderdale, FL 33311-6317
FL
2010-04
$0
5
Impact Family Church Inc
PO BOX 903, High Springs, FL 32655-0903
FL
1980-11
$0
6
Impact International Inc
PO BOX 160, Boca Raton, FL 33429-0160
FL
1962-09
$0
7
Impact International Ministries Inc
3832 W Broward Blvd, Plantation, FL 33312-1018
FL
1996-03
$0
8
Impact Ministries
14229 N Wooten Rd, Dover, FL 33527-5647
FL
2001-09
$0
9
Impact Program Inc, Impact
1743 S Kings Ave, Brandon, FL 33511-6220
FL
2010-11
$90,806
10
Impact The City Clay International, Impact Clay & God 1st Business Netw
950-23 Blanding Blvd Ste 233, Orange Park, FL 32065
FL
2010-09
$0
11
Impact Volleyball Academy Inc
3250 Dundee Rd, Winter Haven, FL 33884-1113
FL
2011-06
$140,370
12
Impacting Worlwide Evangelistic Ministry Inc
5202 Bayside Dr, Lake Worth, FL 33463
FL
2009-12
$0
13
Impaired Driving Education And Victim Services, Ideavs
P O Box 356, Ocala, FL 34478
FL
2014-06
$0
14
Impaired Vision Resource Foundation Inc
951 E S Lakewood Ter, Port Orange, FL 32120
FL
2008-09
$0
15
Imperial Lakes First Baptist
1905 Shepherd Rd, Lakeland, FL 33811-2105
FL
1969-08
$0
16
Impetus For The Future
10640 Nw 17th Place, Plantation, FL 33322
FL
2011-03
$0
17
Impressions Of Life Inc
1505 Fort Clarke Blvd Apt 4301, Gainesville, FL 32606-7196
FL
2009-08
$0
18
Imprint Ministries Inc
905 Hart Lake Ct, Winter Haven, FL 33884-4163
FL
2010-03
$0
19
Improved Benevolent & Protective Order Of Elks Of The World
16 Comet Street, Fort Walton Beach, FL 32548
FL
1942-03
$0
20
Improved Benevolent & Protective Order Of Elks Of The World, 217 Rose Heights Temple
PO BOX 1906, Lakeland, FL 33802-1906
FL
1942-03
$0