Senior Chateau On The Hill in Cincinnati, Ohio (OH)
Non-representatives - add comments:
Overall Rating:

1.0
Ratings in categories:
Program:

1.0
Fundraising:

1.0
Expenses:
n/a
Transparency:
n/a
1 User Review:
Anonymous 007
Added on
May 14, 2015 6:50 PM
Visited on
May 14, 2015 7:50 PM
I wouldn't recommend this building. It is really bad and bad to live there. take my advice and do not move there it will turn your life upside down. Bed bugs, roaches what else could there be inside of a building like this. Oh well lots more then a bug problem. Bad leakages everywhere in the building. the place should be just closed down. By now I say there's lots of weak structure to the building with all the water damage and all. With all that it's just so bad it may just collapse. Do to poor repairs. Please do not move there it will be a big and bad mistake you will ever make. Trust me I had my share of experience in that department. Not moving there will be the best option. It will just save your time, Money and even your life. I'm not trying to scare anyone just being truthful. Please take that advice. That's all I can give you. Good luck!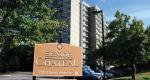 Would you recommend Senior Chateau On The Hill to others? No
+ That's helpful!
|
Report review
Senior Chateau On The Hill respresentatives - respond and add information
Recently Added Reviews
Greater Cincinnati Gasoline Dealers Association Inc in Cincinnati, OH
Avondale Comprehensive Development Corporation in Cincinnati, OH
Price Hill Land Foundation in Cincinnati, OH
Chrysalis Health Care Inc in Cincinnati, OH
Happen Inc in Cincinnati, OH
Cincinnati Highland Dancers Inc in Cincinnati, OH
People Help People-Spread The Word Change The World in Cincinnati, OH
Dynamic Catholic Institute in Cincinnati, OH
Pilots For Christ International, Cincinnati Tri-State Chapter in Cincinnati, OH
Mother Mayflowers Animal Haven Inc in Cincinnati, OH
Other organizations in Ohio
Id
Name
Address
State
Established
Total Income
1
Secor Gardeen Seniors Incorporated
931 Cuthbert Rd, Toledo, OH 43607-2721
OH
1991-08
$0
2
Secor Garden Neighborhood Association
708 Mackow Dr, Toledo, OH 43607-3158
OH
1984-10
$0
3
Sedamsville Civic Association
379 Fairbanks Ave, Cincinnati, OH 45204
OH
2014-09
$0
4
Self Help Inc
PO BOX 593, Carrollton, OH 44615-0593
OH
1987-07
$0
5
Self-Health Institutes Inc
138 S Main St, Centerville, OH 45458-2368
OH
1981-04
$0
6
Selfless Service Inc
3590 Round Bottom Road Pmb 245642, Cincinnati, OH 45244
OH
1981-12
$0
7
Send The Light Inc
346 Halsbury Cir, Columbus, OH 43230-1753
OH
2003-03
$0
8
Seneca County Tb & Health Association
PO BOX 312, Tiffin, OH 44883-0312
OH
1973-08
$0
9
Seneca Health Alliance
71 S Washington St Ste B, Tiffin, OH 44883-2351
OH
1998-12
$0
10
Seneca Woods Homeowners Association
1953 Vandalia Ct, Columbus, OH 43223-6208
OH
1997-05
$0
11
Senior Chateau On The Hill
750 Grand Ave, Cincinnati, OH 45205-2372
OH
1974-07
$0
12
Senior Citizens Club Of Nelsonville
762 Chestnut St, Nelsonville, OH 45764-1431
OH
1980-09
$0
13
Senior Citizens Of Reynoldsburg Ohio
7211 E Main St, Reynoldsburg, OH 43068-2000
OH
1983-06
$0
14
Senior Housing Association Inc
29435 Euclid Ave Ste 1, Wickliffe, OH 44092-1982
OH
1985-07
$0
15
Septima Clark Center For Urban Literacy
401 Williamsburg Ct, Cincinnati, OH 45215-5236
OH
1990-12
$0
16
Seraphim & Angel Agency
2451 Harding Hwy, Lima, OH 45804-3427
OH
2001-04
$0
17
Seraphims Life Center
333 Pauline Ave, Akron, OH 44312-2849
OH
2005-09
$0
18
Lodge 125 St Archangel Michael
5691 Waterloo Rd, Atwater, OH 44201-9233
OH
2014-07
$0
19
Serb National Federation, Jedinstvo Lodge 22
2317 Sunset Blvd, Steubenville, OH 43952-2433
OH
1986-01
$0
20
Serb National Federation
9697 Weimer Drive Se, East Canton, OH 44730
OH
2014-05
$110