Davenport Trust Fund in Bath, Maine (ME)
Non-representatives - add comments:
Analysis of Revenue and Expenses (for 2012)
Revenue and expenses per books
Net investment income
Adjusted net income
Disbursements for charitable purposes (cash basis only)
Total revenue
$288,115
$277,605
$0
Contributions, gifts, grants, etc., received
$10,510
Interest on savings and temporary cash investments
$2
Dividends and interest from securities
$227,033
Gross rents
$0
Gross profit from sales of goods
$0
Other income
$0
Other
$50,570
Total expenses and disbursements
$375,008
$46,357
$0
$323,795
Compensation of officers, directors, trustees, etc.
$49,950
Total operating and administrative expenses
$86,583
$46,357
$35,370
Contributions, gifts, grants paid
$288,425
Excess of revenue over expenses and disbursements
$-86,893
Net investment income
$231,248
Adjusted net income
$0
Balance Sheets (for 2012)
Book Value
Fair Market Value
Total assets
$5,631,968
$6,576,416
Cash - non-interest-bearing
$0
Investments-U.S. and state government obligations
$408,553
Investments-corporate stock
$2,272,201
Investments-corporate bonds
$2,422,334
Investments-mortgage loans
$0
Investments-other
$0
Other
$528,880
Total liabilities
$525
Mortgages and other notes payable
$0
Other
$525
Total liabilities and net assets/fund balances
$5,631,443
Capital Gains and Losses for Tax on Investment Income (for 2012)
Capital gain net income
$50,570
Net capital loss
$0
Excise Tax Based on Investment Income (for 2012)
Domestic foundations that meet the section 4940(e) requirements (for Reduced Tax on Net Investment Income)
No
Tax based on investment income
$2,312
Total credits and payments
$4,800
2012 estimated tax payments and 2011 overpayment credited to 2012
$4,800
Exempt foreign organizations-tax withheld at source
$0
Tax paid with application for extension of time to file (Form 8868)
$0
Backup withholding erroneously withheld
$0
Any penalty for underpayment of estimated tax
$0
Tax due
$0
Overpayment
$2,488
Amount to be credited to 2013 estimated tax
$2,488
Statements Regarding Activities (for 2012)
During the tax year, did the foundation attempt to influence any national, state, or local legislation or did it participate or intervene in any political campaign?
No
Was there a liquidation, termination, dissolution, or substantial contraction during the year?
No
Is the foundation claiming status as a private operating foundation within the meaning of section 4942(j)(3) or 4942(j)(5) for calendar year 2012 or the taxable year beginning in 2012?
No
Statements Regarding Activities for Which Form 4720 May Be Required (for 2012)
During the year did the foundation (either directly or indirectly):
Engage in the sale or exchange, or leasing of property with a disqualified person?
No
Borrow money from, lend money to, or otherwise extend credit to (or accept it from) a disqualified person?
No
Furnish goods, services, or facilities to (or accept them from) a disqualified person?
No
Pay compensation to, or pay or reimburse the expenses of, a disqualified person?
Yes
Transfer any income or assets to a disqualified person (or make any of either available for the benefit or use of a disqualified person)?
No
Agree to pay money or property to a government official?
No
At the end of tax year 2012, did the foundation have any undistributed income for tax year(s) beginning before 2012?
No
Did the foundation hold more than a 2% direct or indirect interest in any business enterprise at any time during the year?
No
Did the foundation invest during the year any amount in a manner that would jeopardize its charitable purposes?
No
During the year did the foundation pay or incur any amount to:
Carry on propaganda, or otherwise attempt to influence legislation (section 4945(e))?
No
Influence the outcome of any specific public election (see section 4955); or to carry on, directly or indirectly, any voter registration drive?
No
Provide a grant to an individual for travel, study, or other similar purposes?
Yes
Provide a grant to an organization other than a charitable, etc., organization described in section 509(a)(1), (2), or (3), or section 4940(d)(2)?
No
Provide for any purpose other than religious, charitable, scientific, literary, or educational purposes, or for the prevention of cruelty to children or animals?
No
Minimum Investment Return (for 2012)
Fair market value of assets not used (or held for use) directly in carrying out charitable, etc., purposes
$6,518,195
Net value of noncharitable-use assets
$6,420,420
Minimum investment return
$321,021
Distributable Amount (for 2012)
Distributable amount
$318,709
Undistributed Income (for 2012)
Distributable amount for 2012
$318,709
Undistributed income for 2012. This amount must be distributed in 2013
$2,139
Private Operating Foundations (for 2012)
2012
2011
2010
2009
Total
The lesser of the adjusted net income or the minimum investment return
$0
$0
$0
$0
$0
Qualifying distributions made directly for active conduct of exempt activities
$0
$0
$0
$0
$0
Value of all assets
$0
$0
$0
$0
$0
Value of assets qualifying under section 4942(j)(3)(B)(i)
$0
$0
$0
$0
$0
2/3 of minimum investment return
$0
$0
$0
$0
$0
Total support other than gross investment income (interest, dividends, rents, payments on securities loans (section 512(a)(5)), or royalties)
$0
$0
$0
$0
$0
Support from general public and 5 or more exempt organizations as provided in section 4942(j)(3)(B)(iii)
$0
$0
$0
$0
$0
Gross investment income
$0
$0
$0
$0
$0
Overall Rating:

5.0
Ratings in categories:
Program:

5.0
Fundraising:

5.0
Expenses:

5.0
Transparency:

5.0
1 User Review:
Kimberly Gates
Added on
Mar 26, 2015 11:59 AM
Visited on
Mar 26, 2015 12:57 PM
The Trustees that sit on the Davenport Trust Fund are prompt, generous and above all HELPFUL! Davenport has always been a substantial supporter of the Bath Area Food Bank. This past year Barry offered to pay for a 'Board Boot Camp' seminar. 3 of our board members took him up on his offer as well as our Executive Director...The class was instrumental in making the changes we needed to make to make to keep up with the times! We have been making those changes and improvements to both our board and to our present location...'Give a man a fish and feed him for a day...teach a man to fish and you feed him for a lifetime'...THANK YOU BARRY for teaching us how to fish!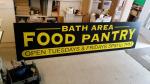 Would you recommend Davenport Trust Fund to others? Yes
+ That's helpful!
|
Report review
Davenport Trust Fund respresentatives - respond and add information
Recently Added Reviews
Davenport Trust Fund in Bath, ME
Sanctuary At Maple Hill Farms Inc in Auburn, ME
Waterboro Land Trust Inc in North Waterboro, ME
Interpreter Services For The Deaf Inc in Cambridge, ME
Ashland Area Cross Country Ski Club in Ashland, ME
Honoring Of The Elders in Sanford, ME
Legacy Inc in Hampden, ME
Andover Educational Fund Inc in Andover, ME
Curran Homestead in Orrington, ME
Dirigo Search And Rescue Association in Orono, ME
Other organizations in Maine
Id
Name
Address
State
Established
Total Income
1
Cytometry Educational Association Inc
PO BOX 247, Topsham, ME 04086-0247
ME
2002-06
$16,558
2
D A Hurd Public Library Assoc
41 High St, North Berwick, ME 03906-6101
ME
2000-12
$225,974
3
Damariscotta Montessori School Ii
93 Center St, Nobleboro, ME 04555-9022
ME
2004-09
$790,824
4
Damariscotta Region Chamber Of Commerce
15 Courtyard Street, Damariscotta, ME 04543
ME
1987-02
$89,068
5
Dancingtrees Lodge Inc
15 Cotton Lane, Oxford, ME 04270
ME
2005-06
$38,727
6
Danforth Habilitation Association
PO BOX 217, Danforth, ME 04424-0217
ME
1987-03
$2,333,006
7
Danforth High School Alumni Association
209 Calais Road, Danforth, ME 04424
ME
1999-02
$0
8
Daniel Hanley Center For Health Leadership
217 Commercial St Ste 201, Portland, ME 04101-4678
ME
2006-06
$929,842
9
Darrow Foundation
3101 Main St, Hanover, ME 04237-2006
ME
2001-09
$58,709
10
Daughters Of The Nile, Arok Temple #94
Po Box 591, Auburn, ME 04212
ME
1972-10
$0
11
Davenport Trust Fund
65 Front St, Bath, ME 04530-2508
ME
1957-08
$921,861
12
David & Kaye Flanagan Charitable Foundation
PO BOX 447, Manchester, ME 04351-0447
ME
2001-07
$1
13
David Marshall Ohmart Memorial Fund
PO BOX 656, Bangor, ME 04402-0656
ME
1974-12
$4,162
14
Davis Conservation Foundation
30 Forest Falls Dr Ste 5, Yarmouth, ME 04096-6983
ME
1989-02
$3,383,309
15
Day Family Association
1002 Mutton Lane, Veazie, ME 04401
ME
1980-01
$0
16
Day One
525 Main Street, South Portland, ME 04106-5462
ME
1974-02
$3,459,610
17
Dean & Roberta Smith Foundation
90 N Shore Ln, Winthrop, ME 04364-3016
ME
2003-08
$15,702
18
Deborah Lincoln House
60 Cedar St, Belfast, ME 04915-6302
ME
1953-01
$5,394,593
19
Deck House School Inc
124 Deckhouse Rd, Edgecomb, ME 04556-3537
ME
1998-08
$1,030,079
20
Dedham School Parents Teachers And Friends
2065 Main Rd, Dedham, ME 04429
ME
2008-03
$0