Lights Up Ministries Inc in Manchester, Connecticut (CT)
Non-representatives - add comments:
Revenue, Expenses, and Changes in Net Assets or Fund Balances
2011
2012
2013
Total revenue
$83,505
$74,943
$118,564
Contributions, gifts, grants, and similar amounts received
$67,534
$54,146
$113,364
Program service revenue including government fees and contracts
$0
$8,252
$0
Membership dues and assessments
$0
$0
$0
Investment income
$0
$0
$0
Gain/Loss from sale of assets other than inventory
$0
$0
$0
Net income/loss from gaming and fundraising events
$0
$0
$0
Gross profit/loss from sales of inventory
$15,971
$8,895
$4,300
Gross sales of inventory, less returns and allowances
$16,438
$12,003
$4,300
Less: cost of goods sold
$467
$3,108
$0
Other revenue
$0
$3,650
$900
Total expenses
$92,087
$68,292
$104,055
Total net assets
$-8,582
$11,608
$26,117
Excess/Deficit for the year
$-8,582
$6,651
$14,509
Net assets or fund balances at beginning of year
$0
$4,957
$11,608
Other changes in net assets or fund balances
$0
$0
$0
Net assets or fund balances at end of year
$11,608
$26,117
Balance Sheets
2011
2012
2013
Total assets
$4,980
$11,608
$54,508
Total liabilities
$13,562
$0
$28,391
Net assets or fund balances
$-8,582
$11,608
$26,117
Other Information
2011
2012
2013
Did the organization engage in any significant activity not previously reported to the IRS?
No
No
Were any significant changes made to the organizing or governing documents?
No
No
Did the organization have unrelated business gross income of $1,000 or more during the year from business activities
No
No
No
Has the organization filed a Form 990-T for the year?
No
No
Did the organization undergo a liquidation, dissolution, termination, or significant disposition of net assets during the year?
No
No
Amount of political expenditures, direct or indirect
$0
$0
Did the organization file Form 1120-POL for this year?
No
No
Did the organization borrow from, or make any loans to, any officer, director, trustee, or key employee or were any such loans made in a prior year and still outstanding at the end of the tax year covered by this return?
No
No
Total amount involved
$0
$0
Initiation fees and capital contributions
$0
$0
$0
Gross receipts for public use of club facilities
$0
$0
$0
Did the organization engage in any section 4958 excess benefit transaction during the year, or did it engage in an excess benefit transaction in a prior year that has not been reported on any of its prior Forms 990 or 990-EZ?
No
No
At any time during the tax year, was the organization a party to a prohibited tax shelter transaction?
No
No
Reason for Public Charity Status (for 2013)
The organization is not a private foundation because it is:
A church, convention of churches, or association of churches described in section 170(b)(1)(A)(i)
Number of organizations supported
0
Sum of amounts of support
$0
Overall Rating:

5.0
Ratings in categories:
Program:

5.0
Fundraising:
n/a
Expenses:
n/a
Transparency:
n/a
1 User Review:
julio c henriques
Added on
Apr 7, 2015 12:22 PM
Visited on
Apr 4, 2015 1:18 PM
Excellent! Original! Unique! Spirituality Sound!
Keep it going...don't change a thing.
God Bless you all for what you do for Jesus Christ.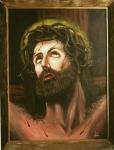 Would you recommend Lights Up Ministries Inc to others? Yes
+ That's helpful!
|
Report review
Lights Up Ministries Inc respresentatives - respond and add information
Recently Added Reviews
Lights Up Ministries Inc in Manchester, CT
New Direction Ministries in Bridgeport, CT
Newcomers Club Of Danbury New Fairfield Conn Inc in Danbury, CT
David And Sherry Cordani Family Foundation in West Hartford, CT
Ccns Development Program Inc in Middletown, CT
Laura Norton Fund, Gelfenbien Roger A Ttee in Hartford, CT
Connecticut Renaissance Inc in Bridgeport, CT
Christ Chapel Of The Christian And Missionary Alliance in Madison, CT
Friends Helping Children Foundation Charitable Tr, Turina Tony Ttee in Torrington, CT
Vicki Soto Memorial Fund in Southport, CT
Other organizations in Connecticut
Id
Name
Address
State
Established
Total Income
1
Life Matters Inc
112 Shore Road, Old Greenwich, CT 06870
CT
2002-06
$23,981
2
Life Source Center Inc
45 Arrowleaf Ct, Cheshire, CT 06410-3312
CT
2000-07
$33,528
3
Life-Study Fellowship Foundation Inc
90 Heights Rd, Darien, CT 06820-4129
CT
1981-07
$1,836,898
4
Lifechoice Donor Services Inc
340 W Newberry Rd # A, Bloomfield, CT 06002-1393
CT
2002-01
$6,079,963
5
Lifelinx Corporation
2785 Boston Post Rd, Guilford, CT 06437-1357
CT
2006-07
$217,159
6
Lifelong Learning Corporation
175 Powder Forest Drive, Weatogue, CT 06089-7902
CT
2005-02
$728,080
7
Lifetime Learners Institute Inc
188 Richards Ave, Norwalk, CT 06854-1634
CT
1994-01
$91,472
8
Lighthouse Family Services Inc
165 Lawler Ln, Norwich, CT 06360-9435
CT
2005-07
$192,004
9
Lighthouse Point Assoc Inc
PO BOX 53, Essex, CT 06426-0053
CT
1961-06
$77,806
10
Lighthouse Voc-Ed Center Inc
PO BOX 271, Old Mystic, CT 06372-0271
CT
1993-07
$2,730,753
11
Lights Up Ministries Inc
366 Spencer St, Manchester, CT 06040-4618
CT
2002-05
$118,564
12
Lil & Julie Rosenberg Foundation Inc
100 Browning St, Stratford, CT 06615-7130
CT
1964-04
$2,535,658
13
Lillian & Ira N Langsan Foundation Inc
28 Sheffield Way, Greenwich, CT 06831-3726
CT
1961-05
$389,646
14
Lillian Butler Davey Foundation, Beer Robert A Ttee
30 Maltbie Rd, Newtown, CT 06470-2508
CT
1998-08
$72,295
15
Early Family Scholar-Athletic Prize, Early James F
234 Church St Ste 1001, New Haven, CT 06510-1800
CT
1993-08
$167,450
16
Limekiln Swimming Association
Po Box 101, Bethel, CT 06801
CT
2002-11
$0
17
Lincoln Institute
One Fawcett Place, Greenwich, CT 06830-6553
CT
2002-04
$485,500
18
Lincoln Senior Housing Inc
187 Minerva Street, Derby, CT 06418-1837
CT
2003-08
$402,337
19
Linda R Martin Foundation, Martin Kevin R L & Martin Mike Ttee
196 Juniper Dr, Coventry, CT 06238-2841
CT
2007-03
$8,463
20
Lindalea P Ludwick Family Foundation Inc
234 Church St Ste 1001, New Haven, CT 06510-1800
CT
2000-02
$108,105